Wiscon shares basketball game press release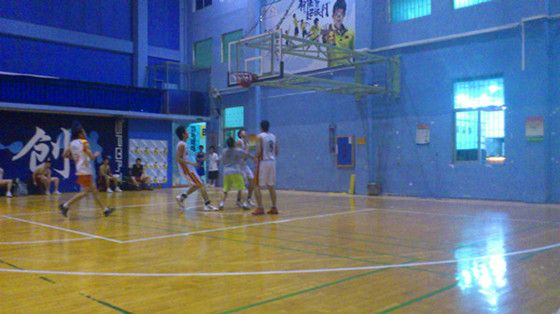 Give full play to employees' team spirit, sports and entertainment life of the rich majority of employees, and enhance the cohesion and pride among employees.
January 1 and January 2, the company basketball game held in the indoor basketball court.
Positive response from all departments are organizing teams to participate in the competition; OTC cheerleaders enthusiastic cheers, chants basketball game atmosphere continues to heat up.
Performance of all athletes, referees, staff and spectators, staff actively carry out logistical support, an impartial referee, Wiscon all the athletes really play Friendship first, competition second spirit, the race out of style
race out of level.

After two days of intense competition, and ultimately the technology center of the Hawks and the old A team of marketing in the finals successfully joined forces launched a final championship at 2:00 pm on January 2, although everyone the presence of intimacy
colleagues, but on the pitch, but you fight I'm in a hurry, did not miss any opportunity to score after 60 minutes of hard grind, encouraged by the cries of all hope in their eyes and friendship, and eventually the technology center Hawks
86:75's absolute supremacy over the old team won the basketball champion.

The highlight of the game players fully demonstrated the spirit of the game of Wiscon employees, full sweat in the arena, to show themselves, I never fight a team worthy of the presence of all my colleagues in learning.
The basketball game lasted two days, a successful conclusion.


The basketball game is not only the amateur cultural and sports life of the employees who kindled the enthusiasm and confidence of the majority of employees to join the sport.
Each sporting staff to re-ignite the passion of sport.
Reflect the focus on training the overall quality of staff has been promoting the entrepreneurial spirit, and thoroughly implement the while strengthening the corporate culture, enhance the friendship among the staff, cultivate a spirit of unity and cooperation.
The game achieved the desired effect, by virtue of the unique charm of basketball to show us the contemporary Wiscon employees vibrant youthful.

In the future, the company will continue the spirit of the rich cultural and sports life of the employees for the purpose of promoting the health of employees angle of departure, more and better organized a colorful cultural and sports activities, filling corporate culture construction, and promote Huike vigorous rapid development.